Welcome to Dahlgreen Golf Course  952-448-7463
Let's enjoy 2017 together.
Check out our Fall Rates..starting Oct. 2nd.
Greens were aerified on Oct. 2nd and 3rd. They are healing up nicely. I personally played on the 5th and they are at 80%….rolling great…a little slower than usual.
Dahlgreen now takes tee-times TWO WEEKS IN ADVANCE!!!
Click here to make a tee time or give us a call at 952-448-7463 ext. 2
_____________________________________________________
Welcome to Dahlgreen Golf Club. Located in the rolling hills of Carver County, Dahlgreen Golf Club has been a Twin City favorite for golfers for the past half century.  This championship golf course is set in the southwest metropolitan area where nature still exists and family farms still surround Dahlgreen, which was built on a one time farm. Rolling hills and large trees seclude fairways and greens from other holes giving you the feeling you're alone on your own private course.  The putting greens at Dahlgreen are constantly rated as some of THE BEST greens in the metro area and state. Dahlgreen Golf Club is a semi-private facility offering great membership packages as well as great daily fee pricing.  With four sets of tees, and stretching from 5100- 6700 yards, Dahlgreen Golf Club is an enjoyable opportunity or challenge for everyone.  We invite you to experience a Minnesota golf favorite!
Die Hard results
The Die Hard was cancelled because of, are you ready for this….the weather. Does anyone see the irony?
Thanks to all who tried at the Die Hard. See you at the FP!!!!
_______________________________________________
Visit grouplooper.com and search "Dahlgreen Golf Club"

_______________________________________________
F&B UPDATE: Dahlgreen is proud to be partnering with Sticks Tavern    www.stickstavernmn.com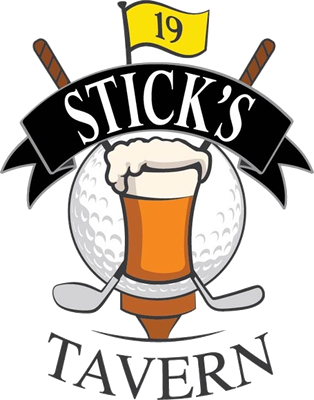 New Seasonal Hours as of 10/5/2017
Mon-
Tuesday
10am-10pm
Wed-Thursday

 
10am-11pm
Friday
10am-Midnight
Saturday
8am-midnight
Sunday
8am-10pm