From the Basics to Beyond…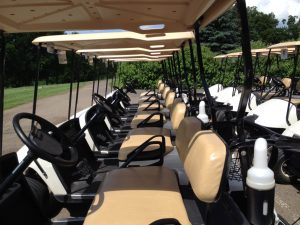 Our pro shop offers a wide variety of equipment, at affordable prices. Our knowledgeable staff is always ready and willing to help you find exactly what you're looking for, from men's and women's apparel, to golf shoes, hats, golf clubs, and more.
All major brands- Foot-Joy, Titleist, TaylorMade, Adidas, Columbia, and much more.
Looking to buy a Gift Card for that special someone?